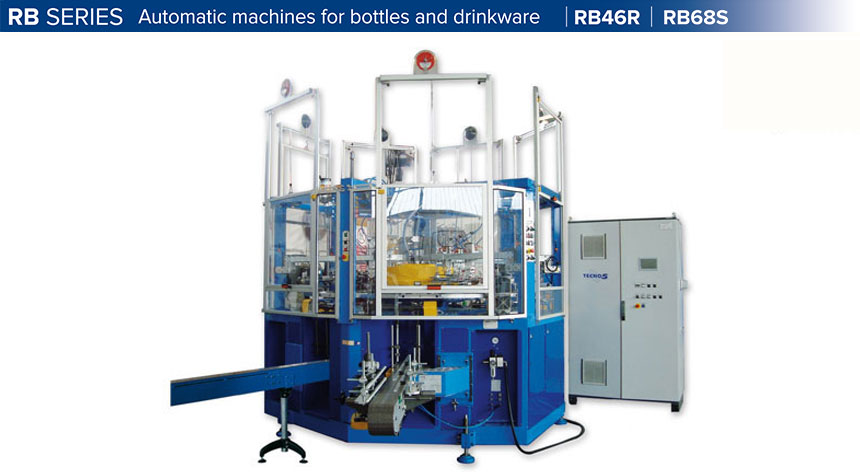 RB is an automatic screen-printing machine fully mechanic, suitable to achieve precise printing, on cylindrical glass bottles and also drinkware.
The technical solution of a directly linked main rotary table to a heavy duty indexer provides maximum reliability and performance even in the most demanding conditions of operation.
The mechanical link and synchronization  between the screen movement and the object rotation obtained by steel racks and gears, combining  productivity, simplicity of operation and maintenance.
Precise and sturdy design for maximum durability in extreme operating conditions
Fast job change system with pre-setting bench allows to reduce machine set-up time
mechanical object pre-positioning according to side or bottom notch
mechanical countersinking system to firmly hold the wares all along the printing cycle, allowing high precision in colour-to-colour registration
pre-arrangment for the installation of stations for conical, flat, and body+neck printing
RB model is available in 2 versions:
RB46R suitable to print up to 6 colors thermo
RB68S suitable to print up to 8 colors thermo
DOWNLOAD PDF
PHOTO GALLERY
OTHER PRODUCTS