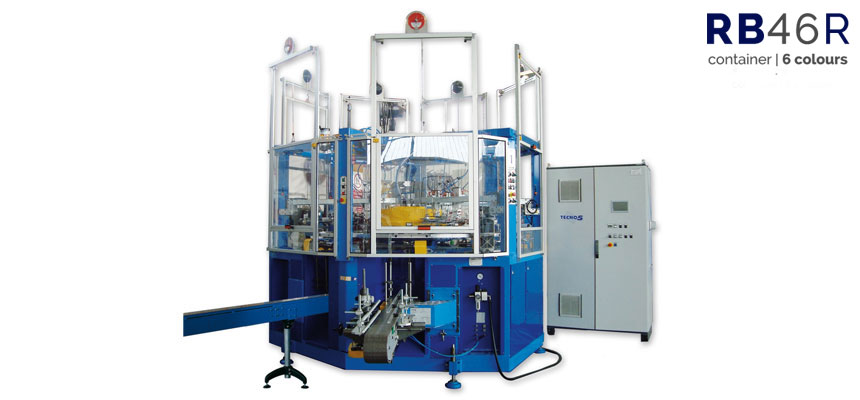 RB46R is an automatic screen-printing machine suitable to achieve precise printing, up to 6 colors, on cylindrical and conical glass containers and also tableware.
The technical solution of a directly linked main rotary table to a heavy duty indexer provides maximum reliability and performance even in the most demanding conditions of operation.
The mechanical link and synchronization  between the translation of the screen and the rotation of the product is obtained by steel racks and gears, combining  productivity, simplicity of operation and maintenance.
PLC unit with full colors touch-screen panel installed in the main control board; independent machine controls applied at each printing station for safe and accurate machine operation; micrometrical adjustment of the screen frames; heating units with double temperature control system; automatic system for independent squeegees and screens supplementary lifting; fast job change system with pre-setting bench allows to reduce machine set-up time.
The machine is equipped for cylindrical printing and pre-arranged for the installation of stations for conical, flat, and body+neck printing.
Download Pdf
PHOTO GALLERY
OTHER PRODUCTS