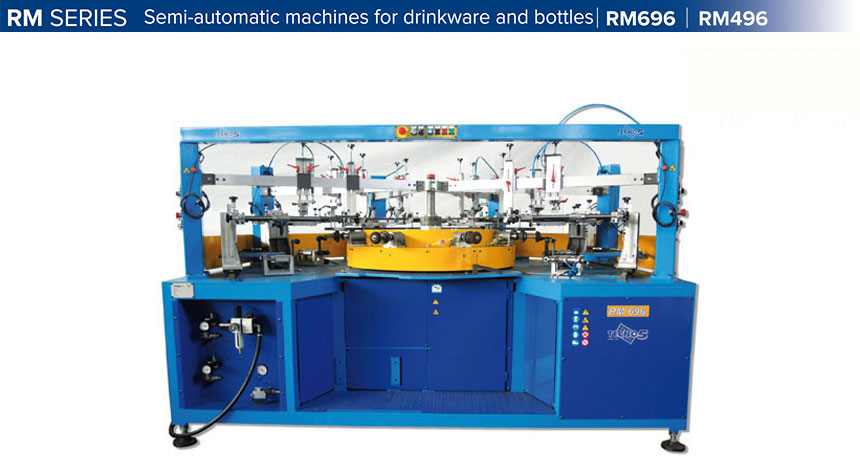 RM is manual or semi-automatic, fully mechanic,  screen printing machine suitable to achieve high printing precision on cylindrical glass tableware. Manual loading and unloading allow this machine to print on the most peculiar objects, while the possibility to add different production tools makes the machine adaptable to the Customers' needs.
RM model is also suitable for printing on limited types of bottles and is also suggested for small production lots due to the reduced job change time.
Machines are pre-arranged for the installation of the automatic unloading system and various machine outfits and accessories.
Indexing motion system, heavy-duty mechanism and sturdy assembly assure that these machines will guarantee maximum reliability, accurate printing and long trouble free operation, even in the most difficult working conditions.
RM model is available in 2 versions:
RM696 suitable to print up to 6 colors
RM496 suitable to print up to 4 colors (with possible further expansion up to 6)
DOWNLOAD PDF
PHOTO GALLERY
OTHER PRODUCTS