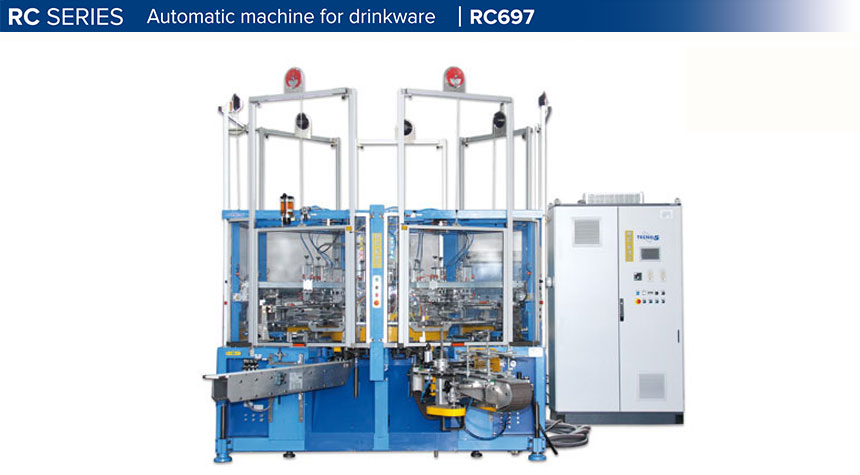 RC is an automatic machine, fully mechanic, suitable to print on cylindrical objects, targeted to those customers specialized in drinkware decoration.
The printing cycle, based on the indexing motion system and the over-dimensioned, reliable mechanisms, makes these machines suitable for continuous operation and a long trouble free operational life.
The mechanical link and synchronization between the  screen movement and the object rotation is obtained by racks and gears system, combining productivity, simplicity of operation and maintenance.
Precise and sturdy design for maximum durability in extreme operating conditions
fast job-change system with pre-setting bench allows a great reduction of the machine set-up time.
hydraulic lifting system
pre-arrangment for the installation of stations for conical and flat, printing.
RC model is available in 1 version:
RC697 suitable to print up to 6 colors
DOWNLOAD PDF
PHOTO GALLERY
OTHER PRODUCTS